Desert Quad biking is a fun activity that has been around for years. You can choose to do it on your own or with friends, but the experience will be much more enjoyable if you get out and experience it with an expert. The desert can be dangerous if you don't know what you are doing, so make sure that you consider everything before booking your quad bike Dune Buggy Dubai tour. If you're thinking about picking up a quad bike to take advantage of this fantastic activity, here are some tips on how to make sure it goes smoothly: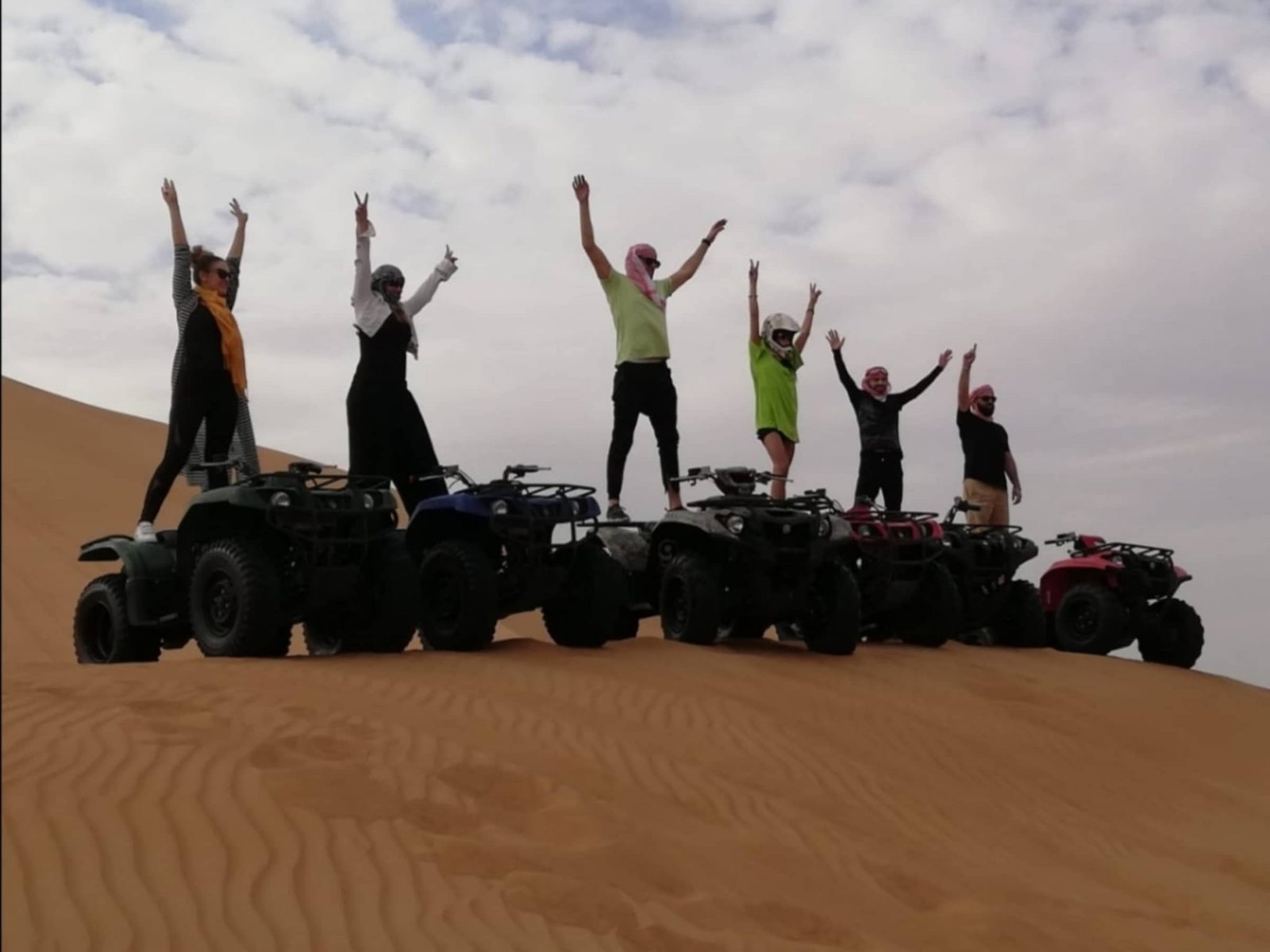 You don't have to be an expert.
You don't have to be an expert driver or fit. You don't need to be young, either. And you can wear what you like!
Quad biking is a fun activity that anyone can do, and it doesn't require any special training or equipment (except maybe a helmet). Dune Buggy Dubai has many different types of quad bikes in Dubai for Buggy Rental Dubai tours, so if you're looking for something specific, then check out our guide below:
How to Pick the Best Desert Quad Biking Experience in Dubai?
Choose A Buggy Rental Dubai Tour That Is Suitable for Your Level of Experience
Choose A Tour with A Guide
Choose A Tour with Good Safety Record
Choose A Tour Near to Where You Are Staying; if Possible, Otherwise Try to Pick One That Is Nearby – This Can Be Important as Some Tours Have Limited Availability
Check Their Safety Record Before Signing Up, as safety is paramount.
How To Pick Up the Best Quad Bike for Your Ride?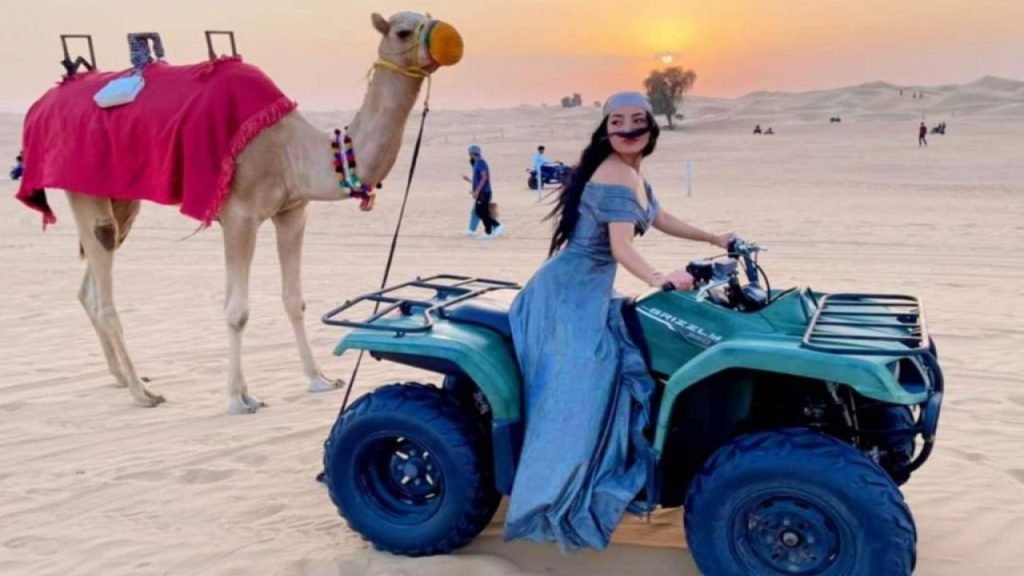 You will want to make sure that your quad bike is a good fit for you for the Desert Buggy Dubai tour. Consider your height, weight, and strength before picking a vehicle that suits your needs. The first thing to look at is the brake system. If it has no braking power or is not strong enough, then there's no point in using one!
Next up: suspension; this can help reduce vibrations from bumps in the road so they don't cause pain on longer rides through rough terrains such as dunes or rockslides (or whatever else might come up). A good suspension also makes handling easier because less energy is used when steering around corners – which means driver and passenger need less effort!
How To Book a Desert Quad Biking Tour?
To book a quad biking tour, you can do so online or over the phone. You can also book in person at our contact number or email.
To make your booking, click on any package and fill out all required fields, and someone will call you for a follow-up.
Things To Note Before Renting Quad Bike in Dubai
You must be at least 14 years old and be accompanied by an adult if you are a minor.
You need a valid driving license and credit card.
You must wear a helmet, goggles, and protective clothing while riding the quad bike in Dubai.
We have options available for everyone:
If you're looking for an exciting way to explore Dubai, Desert quad biking is the perfect option. With over 20 years of experience creating thrilling experiences for tourists and locals alike, we offer a wide range of packages, including tours with our expert guides to private rides for groups or individuals. The choices are endless!
Quad biking has so many benefits that it is hard to list them all here, but we have listed some of our favorite reasons why quad bikes are incredible!
Here is what you can expect from Buggy Adventure Dubai:
Children can ride with their parents or grandparents on one of our two-seater quads (which are perfect for younger kids)
Families can enjoy an afternoon together exploring different parts of Dubai Deserts at their own pace on one large quad bike.
Quad biking in Dubai is always going to be a fun activity. It's great for the adrenaline junkie or anyone who wants to experience something new and exciting.
What about safety?
Safety is a priority when you're doing desert quad biking. The helmets and safety gear are a no-brainer. We ensure that you stay safe while getting your adrenaline rush, but there are a few other things that can help keep you safe on the road when you are having fun with Buggy Rental Dubai:
Gloves: If it gets too warm or if there is dirt on the trail, wearing gloves will protect your hands from potential injury.
Knee pads: Knee pads can help absorb some of the from-hitting bumps in the trail and provide cushioning around your knees if scraped by rocks or branches.
Elbow pads protect both elbows, so they don't get hurt when going down hills or crashing into rocks at high speeds! They also prevent bruising from impact with trees or other obstacles during jumps over gaps between trees. Get the whole experience by choosing a quad-bike tour of the desert.
Quad Biking in Dubai is essential in your quest for the ultimate adventure.
The best way to experience Dubai's desert is by using an off-road vehicle. Unlike the bustling roads and endless traffic of other parts of the city, riding in the desert gives you a chance to relax and enjoy nature.
When it comes time for you to book your quad biking tour with Dubai Off-Road Tours, we can help ensure that everything goes smoothly from start to finish. Our staff members are trained professionals who know what they're doing, so there's no need for hesitation or confusion—call us today!
Desert Quad Biking isn't just about seeing what's out there—it's an adrenaline-filled sport that will leave you feeling exhilarated after each ride.
Quad biking in Dubai is a great way to explore the desert and get some exercise. It's also a fun activity
you can do with friends or family, so if you're looking for something different on your next trip, quad biking might be right up your alley!
For a great adventure, quad biking in Dubai is the best way. You'll have an unforgettable time exploring the desert and taking pictures. So, what are you waiting for? Book now!