Welcome to the world of off-road riding through Can-am Buggy Dubai!
If you're looking for a new way to experience the outdoors and the thrill of being on the move, you've come to just the right place. We offer Canam Buggy Dubai, designed to take you on an exciting adventure through Dubai's desert landscape.
The desert landscape is full of rock formations, hills, dunes, and other natural features that can be explored by riding off-road bikes. These bikes have oversized tires that grip sandy or muddy terrain well. When you rent one of our bikes, you will enjoy hours of fun exploring this part of Dubai at your own pace.
If you're looking for an adrenaline-pumping ATV rental tour in Dubai, look no further than Canam Maverick X3 Buggy Ride Dubai. The Maverick X3 turbo RR is a great way to explore Dubai's desert landscape without breaking the bank on fuel costs. The more experienced tour guides can take things up a notch with the optional off-road package,
which includes dunes and other low-speed obstacles. This is not a tour for those afraid of adventure; however, if you're up for taking on some off-road challenges, this tour is for you!
Can-am Buggy Dubai Hot Deals
2 SEATER CANAM MAVERICK BUGGY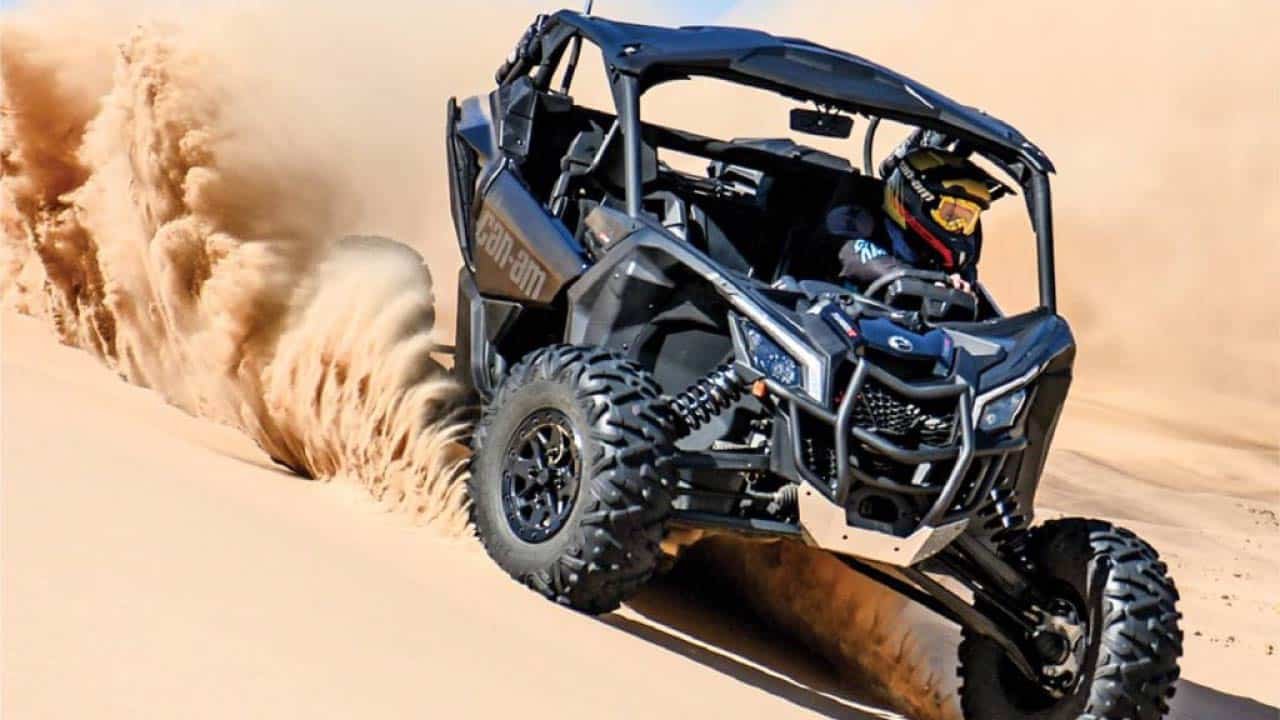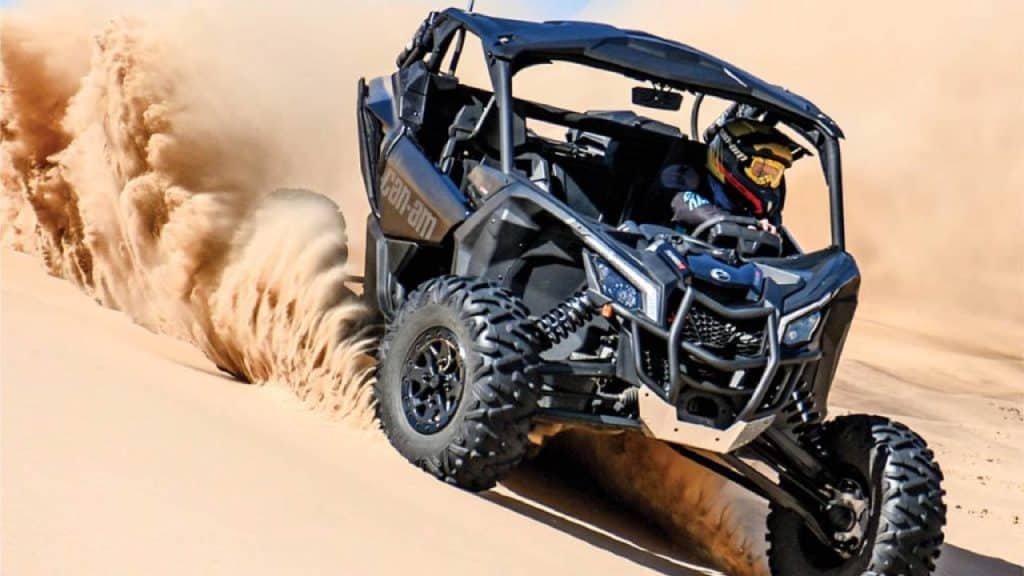 2 SEATER CANAM MAVERICK X3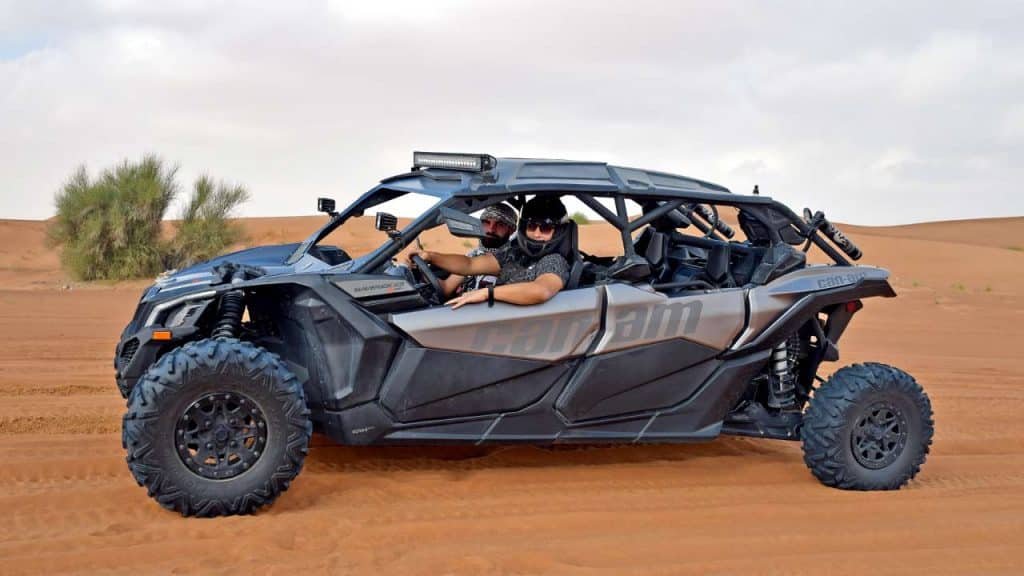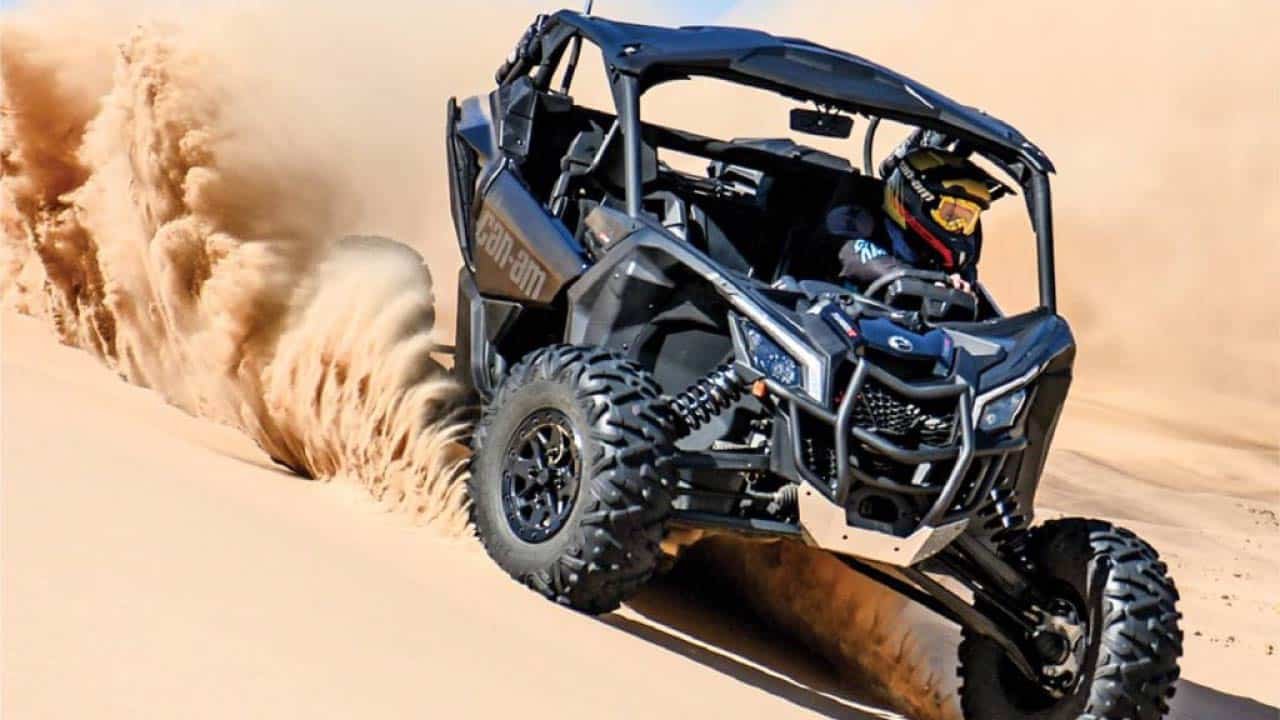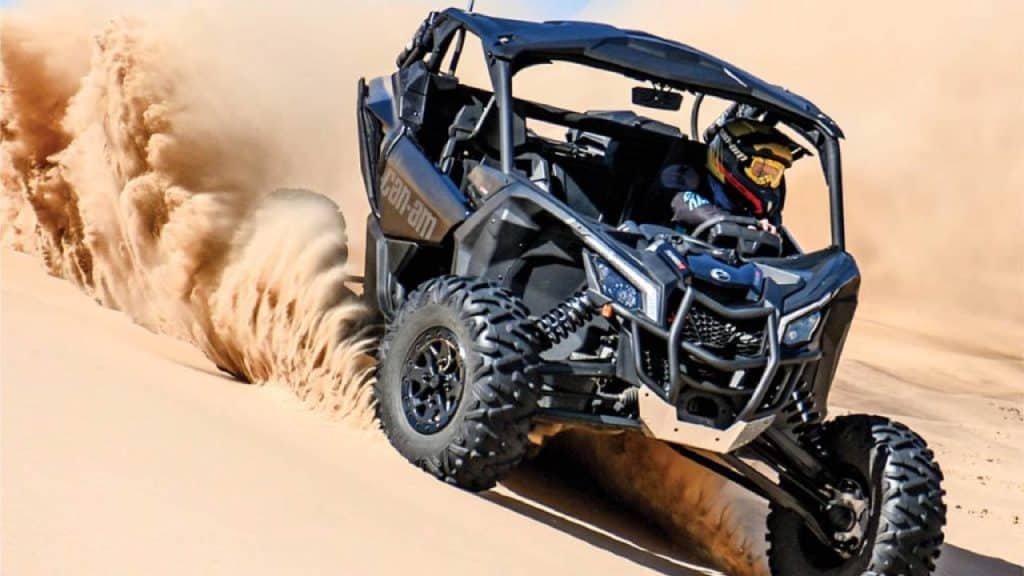 Why Can-am Maverick X3 Turbo RR Tours is must to do
If you've ever dreamed of taking a offroad trip in the most badass vehicle ever to come out of the desert, your dreams are about to come true.
Canam Maverick X3 XRS Turbo RR Buggy adventure tours is an all-inclusive tour that comes complete with a experienced tour guides, SUV and all the fun you can handle. You'll hit up some of the desert's biggest attractions and get a feel for these amazing deserts with their bright lights and even brighter people.
You'll spend your days exploring the city on your own terms, but you'll also have the opportunity to ride along with our tour guides as they explore their favorite spots in Dubai. It's basically an amazing vacation in one package—with a side of awesome transportation!
CANAM MAVERICK X3 TURBO RR DUNE BUGGY RENTAL DUBAI – What You Can Expect?
The Canam Maverick X3 xrs Turbo RR is a highly versatile off-road vehicle that can traverse any terrain. Whether you're looking for a rugged all-terrain vehicle, a reliable family buggy, or even a fun weekend toy, the Maverick X3 can handle it all.
Driven by the drive of our professional drivers, each Maverick X3 is equipped with reliable engines and features that make it easy to conquer any obstacle. Whether you're taking a trip through the desert or exploring city streets, the Maverick X3 will keep you safe and on time while providing hours of fun!
The Canam Turbo RR  is a mid-size buggy that's easy to drive and maneuver. It has a stable rear axle and oversized tires for a smooth ride in any terrain. The Canam Buggy is designed for off-road driving, and that's exactly what you'll get in Dubai. With its 4WD system, the Canam Buggy can easily tackle any terrain, even the roughest of roads. The vehicle's four-wheel drive system allows you to take on any challenge and never worry about getting stuck.
You'll love how easy it is to control this buggy, too. The handbrake feature lets you quickly come to a stop without having to use your foot brake at all—just press down on the handbrake lever with one hand while pushing down on the gas pedal with the other!
Rent our highly recommended Can-am maverick x3 xrs Turbo RR or Polaris RZR from Dune Buggy Dubai company now