Quad Bike Rental and Tours in Dubai
At Dune Buggy Rental Dubai, we believe that a great adventure is one shared by all. Whether you're looking for a thrill-filled ride on your quad bike or just a good way to explore the desert, Quad bike Rental Dubai tours will take you, and your friends to places you never thought were possible.
Unlike any other tour in the city, our Dubai quad bike rental tours offer an authentic look at how Dubai was built from the ground up through its unique history. Our quad bike rentals are perfect for families—whether you're looking for an activity to do with young ones or even if they're old enough to handle it themselves! We'll take everyone up into the desert on our desert safari tour, where they can explore camels, watch birds of prey soar overhead, get up close with native wildlife, and more.
With our quad bike and ATV rental tours, we can take you from the desert to the beach in the blink of an eye. Our tour guides are experienced in all terrain, so they can ensure you get the most out of your time on the road.
If you want to go off-road on your next vacation, look no further and book now!
Quad Bike Rental Packages and Prices in Dubai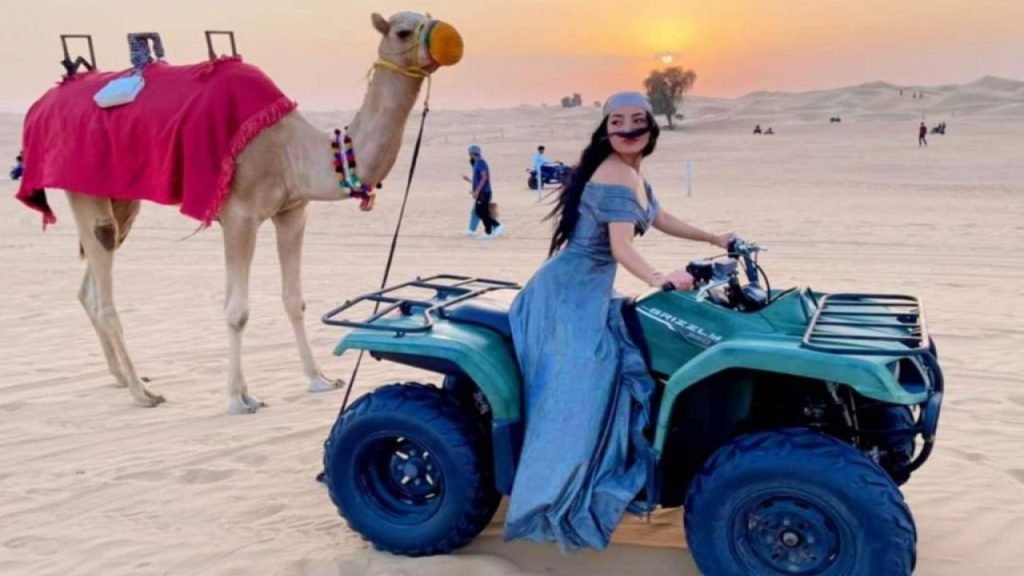 Why Book Quad Bike Rental Dubai with us
Rent a quad bike or ATV to explore Dubai in a way that feels like you're on the back of a wild horse, with the wind whipping past you and the sand kicking up behind. It's the most fun way to see everything, and it's not just for thrill-seekers—you can rent one for family outings, too!
Whether you want to go on a short tour of Dubai Marina or spend hours exploring Dubai Desert Park, you'll find something perfect for your needs.
Are you ready to go on an adventure? You've come to the right place! Book now.
About Quad Bike Rental Dubai - Experience
Wondering what Quad Bike rental Dubai are like? Well, we're here to tell you.
Our Quads are more than just vehicles; they're a way of life. When we first started renting quads, no one really knew what they were capable of. But over time, people started taking these machines out into the wild and discovering what they could do. Now we see our clients riding their quads all over the deserts, exploring new areas and enjoying their time together as a family or group of friends.
We offer a variety of activities and experiences for everyone—from thrill-seeking adventurers to outdoor enthusiasts. So, we've got something for everyone, whether you want to take your kids on an exciting ride through the desert or explore some of Dubai's most scenic areas.
Quads, ATVs and dirt bikes are a blast! Our wide selection of quads makes it easy to find the right one for you. Whether you're looking for a dirt bike or an ATV, we have something perfect for your needs.
Our tours are safe, fun, and exciting—you'll never feel like missing out on any part of your trip.
If you want a way to get around Dubai, Check out our quad bike rental tour now!